STEM Lessons that Integrate Multiple Subjects
Combining hands-on STEM learning with other school subjects is a great way to add extra depth and real-world context to science class.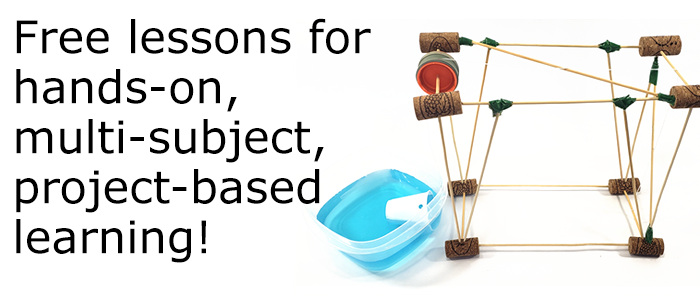 Free lessons for hands-on, multi-subject, project-based learning!
In partnership with Cisco Corporate Social Responsibility, Science Buddies has developed a series of lesson plans that connect with Global Problem Solvers: The Series, an animated video series that features a team of teenagers who work together to solve real-world problems. The free lessons emphasize STEM-based problem solving and social entrepreneurship and reinforce for students that solving the world's problems takes teamwork and a wide range of skills all being used together.
Each of the free, NGSS-aligned lessons from Science Buddies has been designed to work as a standalone STEM lesson or alongside the GPS: The Series videos. The trio of lessons can also be sequenced, the final lesson building upon the skills from the first two in a more open-ended and student-directed challenge. In each of the first two lessons, students work together to design and prototype solutions to problems that parallel GPS: The Series storylines. In the final lesson, students choose a local problem and work in groups to design a STEM solution with social entrepreneurship angles.
Multidisciplinary Exploration
While STEM concepts and the engineering design process are shown to be integral in solving problems in GPS: The Series, solving each challenge sustainably also requires an understanding of other variables, including a location's culture, traditions, economy, climate, and history. The Science Buddies Lesson Plans developed for use with GPS: The Series support NGSS-aligned cross-disciplinary exploration as well as incorporate opportunities for connecting STEM learning with other subjects, especially history, social studies, language arts, and business. NGSS emphasizes the integration of knowledge across disciplines, and students working on these lessons will use science, technology, and math skills to develop engineering designs and solutions. These lessons and the focus on social entrepreneurship also empower students to practice important soft skills in areas of communication, collaboration, and presentation of ideas and solutions to others.
The three lessons are described below with suggestions for incorporating other subjects as part of a multifaceted, project-based, hands-on learning experience.
GPS: The Series Lesson Plans
1. Build a Machine to Lift Water
In season 1 of GPS: The Series, problems with local wells cause a water supply issue for people in Malawi. The GPS team works to identify the problem, plan and test a solution using sensor-based technology, and develop a sustainable business plan.
The Build a Machine to Lift Water lesson plan extends the video plot to the classroom and encourages students to survey water supply solutions throughout history before thinking about ways to design alternative methods of water supply and transport that could be used today. As they consider the challenge of designing a solution to lift water, students are guided in learning more about rope and pulley systems, the Archimedes screw, and the Persian wheel. For added fun, each of these systems can be researched and then modeled by students in the classroom (using ordinary materials). Students can then present their models of classic systems to the class and talk about ways those systems could still be used or improved to solve modern problems.
2. Solar-Powered Classroom
In season 2 of GPS: The Series, local schools are unable to reopen after a hurricane knocks out electricity and internet connections. The GPS team brainstorms and tests a solution for solar-powered mobile pop-up schools that can be used when schools are closed. In the Solar-Powered Classroom lesson, students plan and design their own solar-powered classroom units and investigate the costs associated with their solutions.
To encourage greater awareness of global events and historical context for disaster relief, students might research natural disasters around the world in recent history (e.g., the last 5-10 years) and investigate the kinds of emergency structures that have been used. Educators might challenge students to find photos or video footage of temporary housing associated with emergency relief efforts. What features are common to these solutions? What variables specific to a location have to be taken into account when designing emergency structures? What kinds of structures have been most effective? What are the biggest challenges for ensuring the availability of emergency structures if needed? Can solar power or other renewable natural resources be used for solutions that are cost-effective and sustainable? As part of their research and design in this lesson, students put real-world math skills to use to evaluate costs and make decisions about materials. Student research about real-world solutions that have been used in response to different kinds of emergency conditions can be presented along with their designs and cost analysis reports for their solar-powered classroom units.
3. Use Technology to Solve a Local Problem
Use Technology to Solve a Local Problem, the third lesson plan for use with GPS: The Series, encourages students to identify a real-world problem of their choosing and apply collaborative STEM problem solving and the steps of social entrepreneurship to come up with possible solutions.
In the activity, students do research to identify local challenges and select one to work on as a team. Community news, economy, climate, culture, and history all have a role in understanding the context of the issue and in evaluating what kinds of science-based solutions may be helpful in addressing the community problem. Students will do research (which might include interviews or local surveys as well as traditional research) to understand the problem and its impact on the community and then follow the steps of the social entrepreneurship process used by GPS: The Series and the closely aligned engineering design process to think through and design a technology-based solution (and a business plan) for a product or service that could make a difference in their community.
Learn More
For more information about using the animated video series in the classroom, see 5 Reasons Global Problem Solvers: The Series Will Inspire STEM Interest in Your Students. To watch the free animated series, visit the Global Problem Solvers: The Series website.
For another STEM lesson that invites a combined history lesson, see Magnet Mining. This lesson was co-developed with Science Buddies by a teacher who specifically wanted to tie hands-on STEM learning into a historical context.
Share Your Science Buddies Story!
Have you used a science project, STEM activity, or Lesson Plan from Science Buddies in your class or program? We would love to hear your story! Email us at scibuddy@sciencebuddies.org and tell us how you use Science Buddies with students.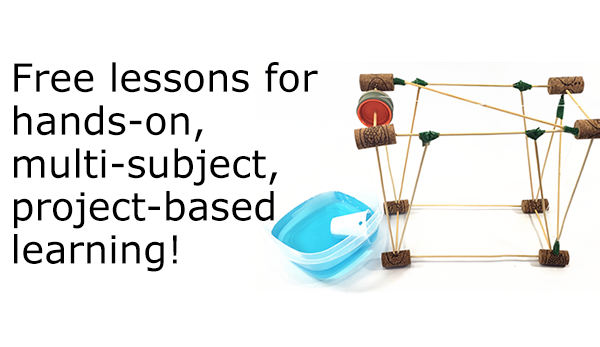 Categories:
You Might Also Enjoy These Related Posts:
Explore Our Science Videos
Valentine's Day Candy Delivery Robot
Make Fake Snow - Craft Your Science Project
Colorful Melting Ice Ball Patterns - STEM Activity