10+ Activities and Lessons to Teach Plant Science
Use these free lesson plans and activities to teach students about plant science—hands-on STEM options for all grade levels!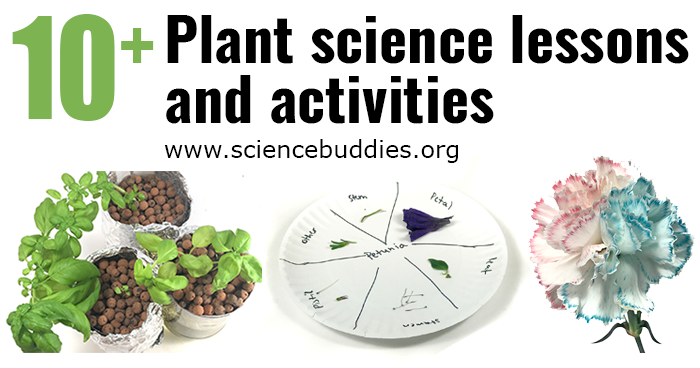 Plant science, botany, and plant biology can be introduced to students and explored at all grade levels. To support you in teaching K-12 students about plant science, we have a range of guided educator lesson plans and short activities that can work well in a wide range of settings.
Note: Science Buddies Lesson Plans contain materials to support educators leading hands-on STEM learning with students. Lesson Plans offer NGSS alignment, contain background materials to inspire confidence in teachers even in areas that may be new to them, and include supplemental resources like worksheets, videos, discussion questions, and assessment materials.
Lesson Plans to Teach Plant Science
Activities to Teach or Explore Plant Science
Science Fair Projects About Plant Science
Students interested in exploring plant biology and other areas of plant science may be interested in projects like these:
Careers in Plant Science
Students interested in plant science can explore careers related to growing plants, environmental issues, or engineering related to plants. Students can learn more about relevant career paths in the following STEM career profiles:
Thematic Collections
Collections like this help educators find themed activities in a specific subject area or discover activities and lessons that meet a curriculum need. We hope these collections make it convenient for teachers to browse related lessons and activities. For other collections, see the Teaching Science Units and Thematic Collections lists. We encourage you to browse the complete STEM Activities for Kids and Lesson Plans areas, too. Filters are available to help you narrow your search.
You Might Also Enjoy These Related Posts:
Explore Our Science Videos
Basic Circuits Kit: Pencil Resistors