13 Paper STEM Activities!
Looking for last-minute STEM ideas for the end of the year, for after testing, for a classroom warmup, or for a rainy day at home? Try these paper-based STEM activities!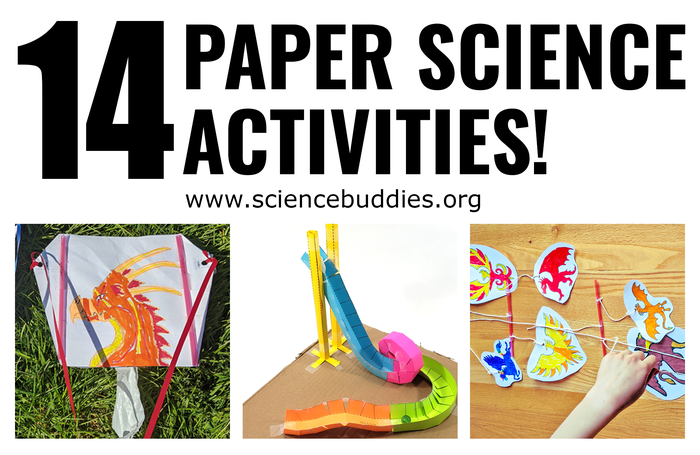 Science Activities that Use Paper!
Doing science and engineering activities doesn't have to require lots of materials. If you are looking for something to do with students in the classroom or with kids at home, an engaging STEM learning experience might be just a stack of paper away!
13 Free STEM Activities Kids Can Do with Paper
Paper STEM + Specialty Materials
The following experiment is paper-based but also uses specialty materials.
Build a Paper Speaker: Use paper, a coil of wire, and neodymium magnets to explore the science of sound and create a working speaker that can be used with an audio or mobile device. Students can extend this exploration with the Measure the Frequency Response of a Paper Speaker independent science project. A convenient science kit is available.



Related Resources
For other STEM activities that use simple, everyday materials, see: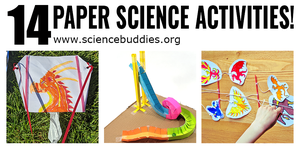 Categories:
You Might Also Enjoy These Related Posts:
Explore Our Science Videos
DIY Rubber Band Paddle Boat
How to Make Edible Rice Paper