Science Activities: Fun Science Perfect for Home or School
Science Buddies has added a new "activities" section to its award-winning science education website. The new science activities complement the existing library of science fair project ideas but bridge the gap between science "assignment" or "independent project" and doing science just for fun at home or in the classroom. These new activities appear just as summer break begins for many students, making the timing perfect for families looking to keep kids engaged with science all summer long.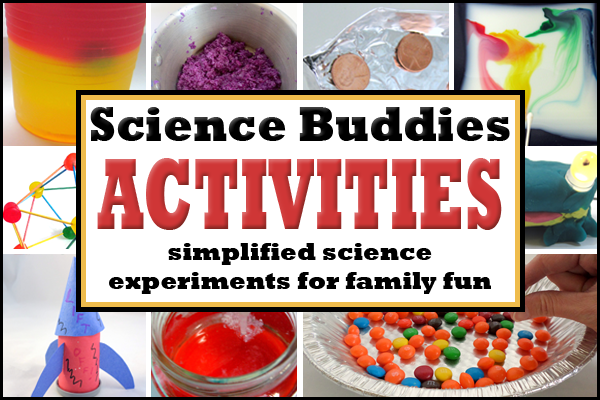 Science Buddies is excited to announce a brand new section of the website devoted to hands-on science activities. With a focus on short-term, family-friendly science and engineering experiments, these activities bring fresh new flavor and simplicity to Science Buddies and help families more easily make science a part of their time together at home.
In-depth Science Buddies Project Ideas for science fair projects and school assignments have been a key part of Science Buddies since the organization was founded in 2001. With a bit of ingenuity and reading between the lines, parents can adapt many of the more than 1,200 Science Buddies Project Ideas for home use, but the new dedicated science activities area makes it even easier to plan and lead a fun and engaging science experience at home.
The new activities help guide hands-on science exploration by providing simplified step-by-step procedures, key questions to think about or important observations to make, and information about what families can expect to see happen and why. In addition to a materials list, overview, and guided steps of the experiment, each activity includes explanatory information to help contextualize the activity and the science behind it, as well helpful links to relevant careers that help students make the connection between cool science and possible future career paths.
The science activities area is broken down into categories designed to help guide families in choosing a science activity to explore: All About Me; Build it Better; Crafting and DIY; Kitchen Creations; The Natural World; Outdoor Fun; Try It Out; and Whiz, Bang, Boom. As the section titles indicate, the new science activities area aims to help kids and families uncover and explore the science in everyday activities. Science really is everywhere, even in fun activities like throwing Frisbee at the park and making ice cream!
According to Sandra Slutz, Lead Staff Scientist at Science Buddies, "Most of the Science Buddies staff are parents. We understand the realities of balancing family time commitments, fun, and learning. So during the development of these activities, we continuously went back to three questions: Is it fun? Is it easy to do at home? Will kids learn something neat about science or engineering? I think we've succeeded in striking that balance across all 40 of these new activities. We hope our users will enjoy these activities as much as we have with our own children!"

Science Anytime
In the new Activities area, you will find great hands-on science ideas like these: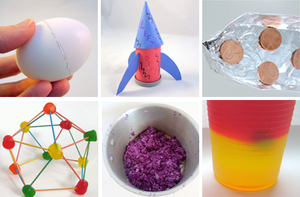 Categories:
You Might Also Enjoy These Related Posts:
Explore Our Science Videos
Build a Simple Electric Motor
Flying Helicopters on Mars - Paper Models