Simple Machines and Potato Holes
In this family STEM activity, kids are challenged to find the easiest way to drill holes in a raw potato. There is a "simple machine" key to this challenge!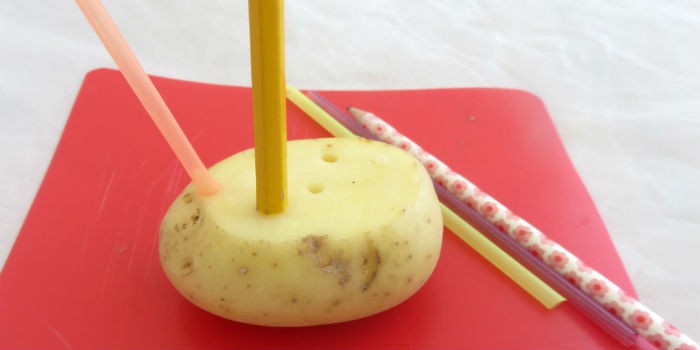 Simple Machine Power
A raw potato can be pretty firm, and trying to punch or drill holes into it can be more difficult than you might expect. Science, however, holds the key to making it easy!
In this week's family-friendly science activity, students experiment with pencils and straws to find the easiest method for drilling holes into a potato. Is there a way to use pencils or straws and take advantage of one of the six types of simple machines to help? Find out with a fun hands-on science activity!
The following Science Buddies activity on the Scientific American website has all the information you need to do this science activity with your students at home: A Simple Machine to Make Potato Holes.
Making Connections
To learn more about simple machines, see the following student science projects: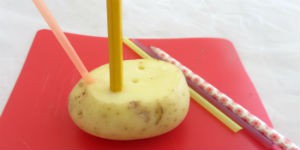 Categories:
You Might Also Enjoy These Related Posts:
Explore Our Science Videos
Tallest Tower: 2021 Fluor Engineering Challenge
Solve A Mirror Maze Reflection Challenge!
Model How Herd Immunity Works