Imagine Your Story - STEM Activities for Storytellers of All Ages!
Are you getting ready for a summer of reading with kids? Make things even more creative and fun this summer with free, hands-on science and engineering activities that help students bring their stories to life.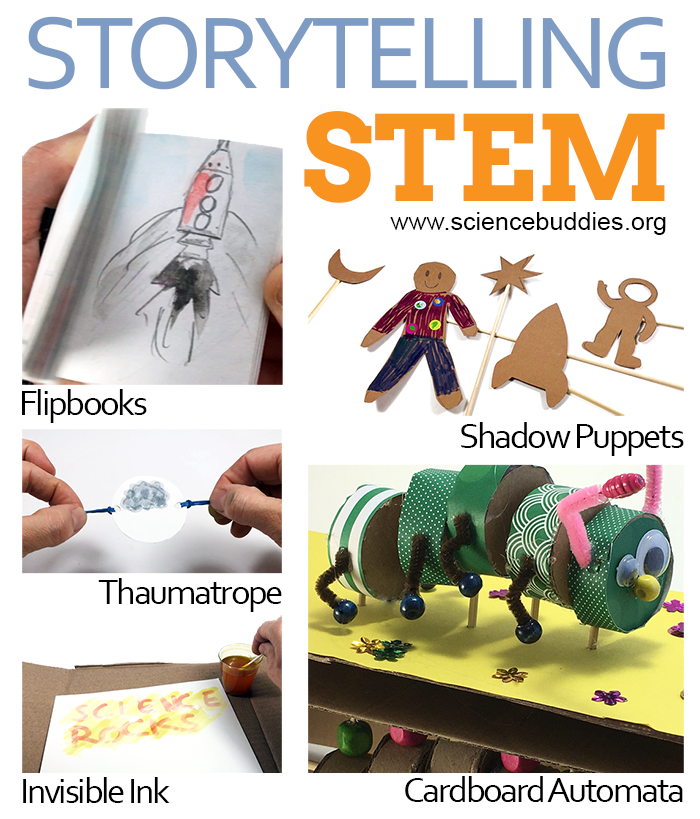 Pair Summer Reading with Storytelling Fun!
Library reading programs are a hallmark of summer break! Checking off "books read" on a colorful map, a multi-part bookworm, or some other engaging book log as part of your library's summer reading program is a great way to help motivate and track summer reading. Summer is also a great time to encourage kids to be storytellers. Giving them opportunities and support (including an audience!) to use their imaginations and make their own stories empowers their creativity, helps build confidence, and exercises important sequencing and narration skills.
Storytelling doesn't only mean writing with a pencil and paper or drawing pictures. With fun creative activities and projects that let kids "make" elements of their stories or "tell" their stories in unusual ways, you can combine storytelling with science and engineering. Students will be using STEM concepts as they design, craft, build, and share their stories. The process can be magical, transformative, confidence-building, and a lot of fun!
Five Creative Science Activities for Young Storytellers
The following STEM activities encourage kids to create and tell their own stories in innovative ways. These simple creative STEM activities use materials families may have on hand and can be wonderful as an add-on to an existing or favorite story or as the basis for creating and sharing new stories. With each of these activities, kids will have fun making something that involves science principles and that they can then use to tell their own stories and for their own imaginative play.
See Storytelling STEM in Action
The following videos go along with the storytelling activities highlighted above. Short videos like these are a great way for students to see what's involved in a project or activity before starting.
Other Creative STEM Activities
For other creative science and engineering activities you can do with kids, see the following fun collections of ideas for young makers and inventors:
Hands-on Science All Summer Long!
Looking for "camp-like" STEM activities you can do in the classroom or at home? For family-friendly science and engineering on fun summer themes, see the following Science Buddies resources:
Share Your Storytelling STEM Story!
If you interact with kids this summer who do any of these storytelling STEM activities as part of a summer program or at home, we would love to see what they create! You can email us at scibuddy@sciencebuddies.org or post a picture of what they make on social media and tag us. You can find us on Twitter, Facebook, and Instagram.
If this blog post was useful to you, please share it with other educators, librarians, and families.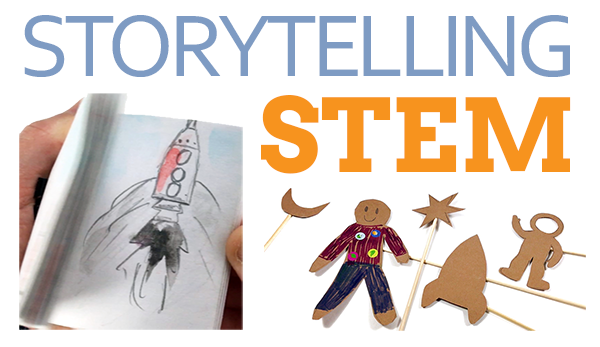 Categories:
You Might Also Enjoy These Related Posts:
Explore Our Science Videos
How To Build a Rube Goldberg Machine
Build a Simple Steerable Robot
Slow Motion Craters - STEM Activity