Student Science: Straw Suspension Bridge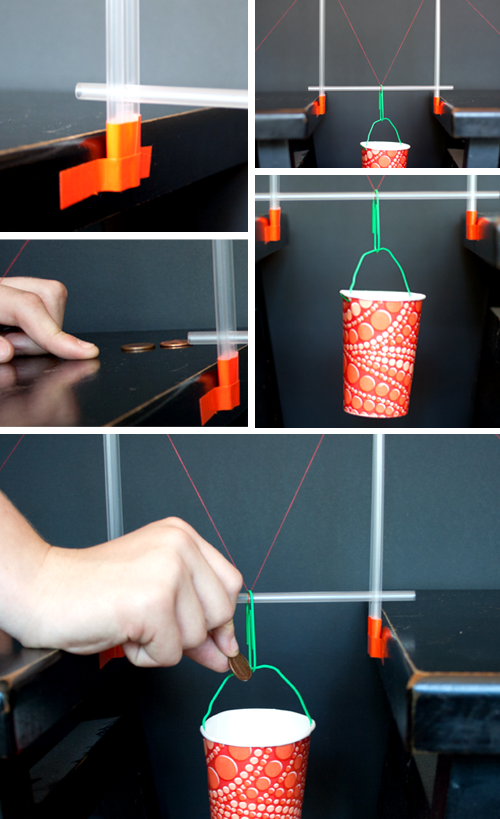 How does the Golden Gate Bridge or another suspension bridge work? Does the suspension design help it support more weight than other types of bridges? In the
"Keeping You in Suspens(ion)"
science project, students put these questions to the test. With ordinary materials—straws, tape, string, paper clips, and a small cup—students can quickly model a suspension bridge and test its weight-bearing capacity compared to a simple beam bridge made from the same materials. How many pennies can each bridge support? Comparing weight-bearing capacity using different kinds of string (cables) or across different widths adds to the science fun!

See "Building Bridges" for a roundup of Science Buddies' bridge-related hands-on science Project Ideas.
What did
your
science project or family science activity look like? If you would like to share photos taking during your project (photos like the one above or photos you may have put on your
Project Display Board
), we would love to see! Send it in, and we might showcase your science or engineering investigation here on the Science Buddies blog, in the newsletter, or at Facebook and Google+! Email us at
blog@sciencebuddies.org
.
Categories:
You Might Also Enjoy These Related Posts:
Explore Our Science Videos
Write Secret Messages With Invisible Ink!
Make a Model to Explore the Distance from the Planets to the Sun
DIY Mini Drone Part 7: Automatic Balancing