Unleash the Engineer in You: Tackle Everyday Problems with STEM Projects
If something doesn't work the way you think it should, can you fix it? If troubleshooting problems or potential trouble spots is something you enjoy, you can satisfy your engineering itch and increase your STEM skills with a wide range of hands-on projects that can be done at home. These projects make for great weekend or summer explorations. After you finish, you may be able to wow your friends and family with cool devices, tweaks, hacks, and fixes! Plus, you will be building marketable engineering skills for the future.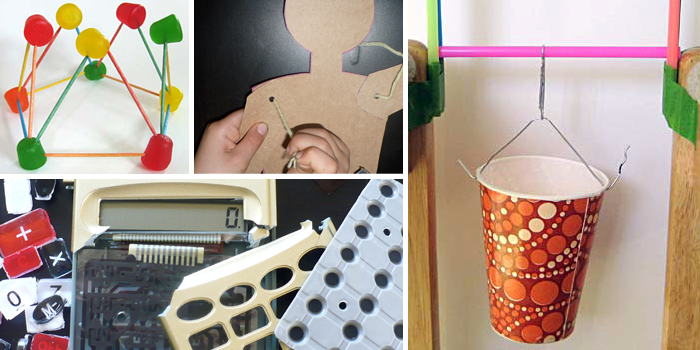 Do you spend time trying to figure out how to fix and improve things around your house? Do you sometimes have ideas for new products that you think would really solve this or that problem on a real-world, totally-useful, ground level—a problem in the kitchen, the way your cell phone screen has shattered twice from simple falls, an issue with locker storage space at school, the way your sibling's new toy broke after only a few hours?
If finding ways to fix small but annoying problems at home, or looking for ways to solve or improve frustrating problems with things you buy, presents a perfect puzzle for you, projects like these may be perfect for channeling your natural problem-solving and innovation skills into an engineering-focused exploration with a useful outcome.
You don't have to have a science fair coming up. All of these science and engineering projects can easily be done as cool activities at home just because you enjoy the challenge and like to make things better. You may come up with something that solves a real-world problem!
More Hand-on Summer Challenges
For even more fun engineering and electronics challenges this summer, take a look at the following projects and resources:
A Career in Science, Technology, Engineering, and Math
If you enjoy tackling DIY projects and challenges like the ones listed above, you may want to learn more about STEM careers like these:
Not every STEM career requires a four-year or advanced degree. Express Employment Professionals is a company committed to helping job seekers of all ages, including students just entering the job market, locate exciting jobs in areas of interest. Through online resources and a series of Job Genius videos, Express Employment Professionals helps prepare, coach, and guide students through the job seeking and interview process. Learn more on the Express Employment Professionals site.
See also, Exploring, Finding, and Landing STEM Careers.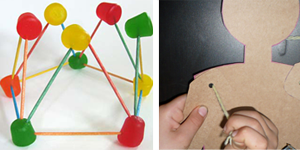 Categories:
You Might Also Enjoy These Related Posts:
Explore Our Science Videos
Solubility Science – STEM Activity
Can you solve this air pressure puzzle?