5 Lessons for Weather Science
Set up a DIY weather station in the classroom for fun, hands-on learning about weather science! New standards-aligned STEM lessons help teachers plan an innovative weather science unit.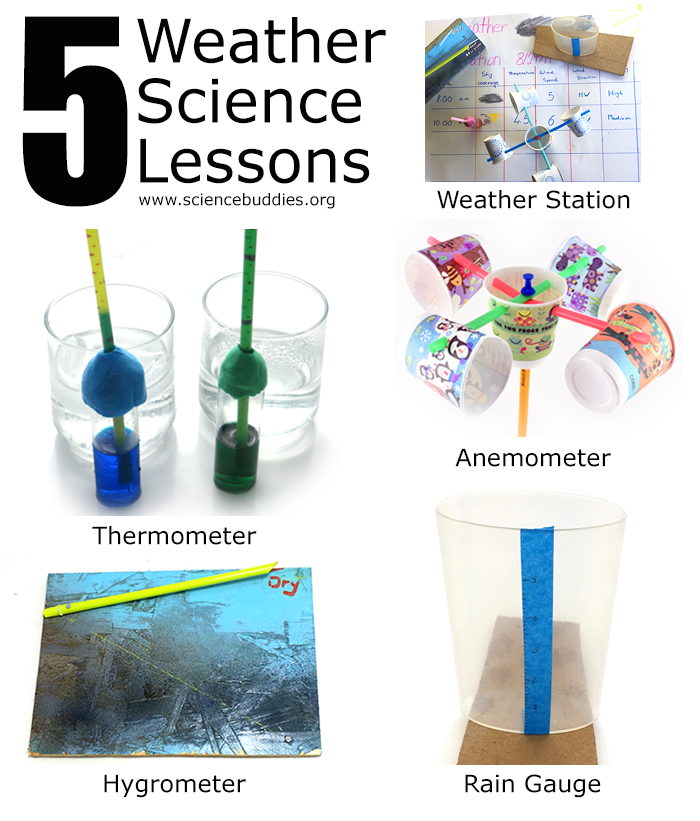 Educators! For resources to teach weather science, view the 17 Weather Science Projects and Lessons collection, part of our Teaching Science Units resources.
Weather science appears at various points in the elementary and middle school science curriculum. Luckily, weather is easily observable by students of all ages. Evidence of "weather" can be felt in the air (do you need a jacket today?), observed in how a kite flies or how the trees move (is it windy?), or seen in the form of rain drops, snow flakes, or fog. As they study weather science, students have the opportunity from an early age to move from qualitative to quantitative observations. With simple tools, they can take measurements, gather and record data, and then analyze that data to make connections and draw conclusions. In upper elementary and middle grades, students can build upon weather science concepts to explore climate on both local and global levels.
New Lessons for Grade 3
A new suite of Science Buddies Lesson Plans help teachers plan hands-on weather science activities. The five lessons can be used independently or as an integrated set:
Lesson Plans at Science Buddies are NGSS-aligned and contain background information for the educator as well as additional features like worksheets, quizzes, discussion prompts, and a guided activity.
NGSS-aligned lessons for weather science are also available for other grades, including kindergarten. View all weather science lessons.
STEM in Action!
Watch the videos below to see an overview of these lessons and activities:
(Tip! Videos included in lesson plans can be individually assigned to students using the Google Classroom button.)
Earth Science Week
Earth Science Week is October 13-19, 2019. Organized by the American Geosciences Institute (AGI), Earth Science Week is an international effort to engage the public with geosciences and to encourage stewardship of the Earth. The 2019 theme is "Geoscience Is for Everyone.
If you are looking for a short-term activity you can do in the classroom, weather science activities tie in nicely with Earth Science Week. The activities featured in the Earthquake Safety and Science Activities post for International ShakeOut Day, also this week, are also good Earth science-themed options!
Share Your Science Buddies Story!
Have you used a science project, STEM activity, or Lesson Plan from Science Buddies in your class or program? We would love to hear your story! Email us at scibuddy@sciencebuddies.org and tell us how you use Science Buddies with students.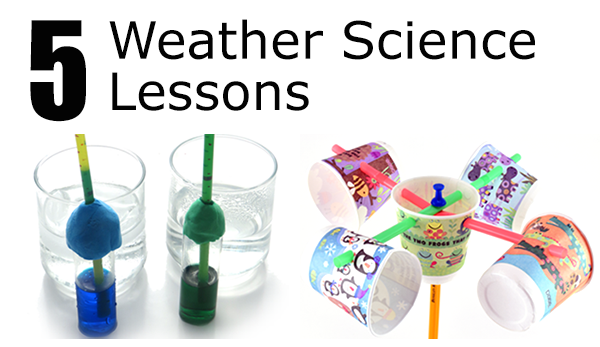 Categories:
You Might Also Enjoy These Related Posts:
Explore Our Science Videos
Leaf Chromatography: Explore the Colors of Fall
How to make an anemometer (wind speed meter)