Avoid the Summer Slide: Bring on the Family and Home Science Projects!
Boost your summer break with hands-on science the whole family can enjoy. From activities you can do with the kids in an afternoon, to projects you can set up as challenges for the kids to work on throughout the summer, summer science can help keep the summer doldrums—and summer brain drain—at bay.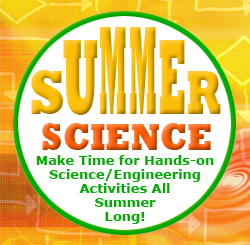 With its medley of lazy mornings, pool parties, crickets, and lemonade, summer break is here again. The hallmarks of summer break differ for every family, a recipe that gets tweaked year to year, a bit more or less of this, a splash of that, and a twist here and there. But one thing stays true for many of us—summer break means school is out for the summer.
Finding a balance of activities to keep students occupied during long summer days can be a challenge, but the summer break may also be a treasure trove of opportunity. Without school deadlines, school exams, and the trudge to and from school each day, students have more time to spend on areas of personal interest—and time to explore, pursue, and be exposed to potential new areas of interest as well. Of course, there is also plenty of time for the things they already love, whether that means shooting hoops at the corner park, playing video games, or perfecting skateboarding tricks.
It's all a matter of balance. But if left to their own devices (figuratively
and
literally), summer can be a slippery slope. You might look back and few months from now and see that the break melted away in a blur of screen time—a blur that brings with it the risk of
brain drain
, a measurable loss of academic learning, especially in areas of math and literacy.

Encouraging Summer Science
The good news is that finding ways to nudge, encourage, and empower them to do projects and activities that are both fun and enriching is easier than you might think. Giving a dash of science, technology, engineering, and math (STEM) to some of your summer plans is a great way to occupy the kids with learning experiences and challenges that you can all feel good about. Plus, you might spark long-lasting interest that will carry them into the next school year—and maybe beyond!
The following posts are full of ideas for summer science activities and projects that make great choices for summer science, for the kids or for the whole family: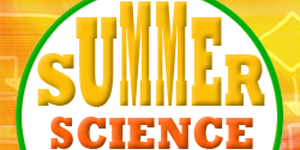 Categories:
You Might Also Enjoy These Related Posts:
Explore Our Science Videos
Explore the Wet Sand Effect – STEM activity
How can air pressure prevent leaks?
Making Shadow Puppets – STEM Activity