12+ Engineering Projects to Celebrate Girl Day
Take time this Engineers Week to encourage a girl to try an engineering project or activity! Our list of 12+ ideas will help get you started!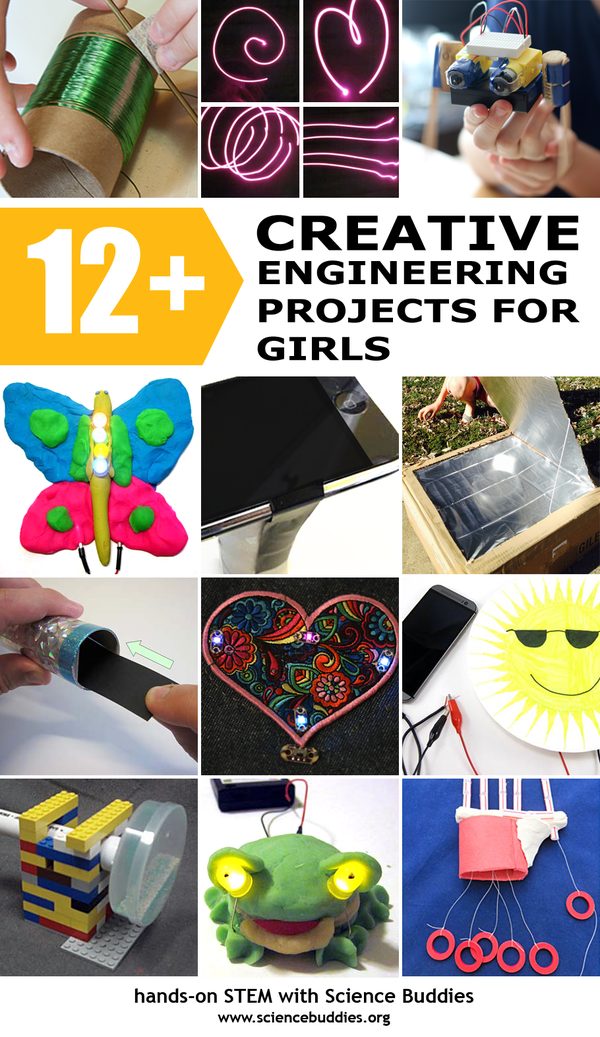 Today is Girl Day, an exciting part of Engineers Week! Girl Day is a wonderful reminder to educators and parents around the world that talking with girls about engineering careers, introducing them to engineering role models, and engaging them with creative and hands-on engineering activities can help them see the exciting potential for science, technology, engineering, and math to help solve problems.
Science Buddies is proud to support and encourage millions of girls around the world in their desire to explore hands-on engineering projects and activities using the resources available on the Science Buddies website.
Our scientists work hard to develop content that will appeal to and excite girls, as well as boys. Our library of project ideas contains more than 1,100 projects suitable for K-12 student exploration, regardless of gender.
Help encourage girls to explore and embrace STEM. Check out one of the following science projects and plan to spend time talking with a girl, doing an engineering activity, or brainstorming and creating something new in response to a local problem or challenge.
Creative Engineering Projects
Blog Posts
Student STEM in Action
Book Reviews
Pin this collection: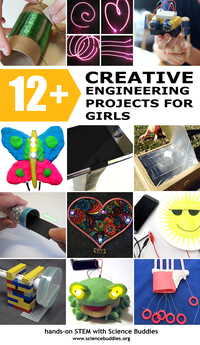 Twelve Plus Creative Engineering Projects for Girls: Hands-on STEM with Science Buddies. www.sciencebuddies.org
See also: Celebrate Engineers Week with Hands-on STEM and Welcome Global Day of the Engineer to Engineers Week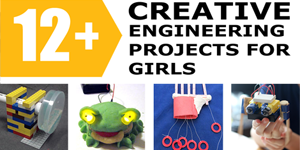 Categories:
You Might Also Enjoy These Related Posts:
Explore Our Science Videos
Raspberry Pi Adaptive Game Controller
How Do Viruses React To Soap?