Pirate Science and Make-Believe STEM
Inspire students to explore science and engineering with activities related to pirate-themed play and storytelling.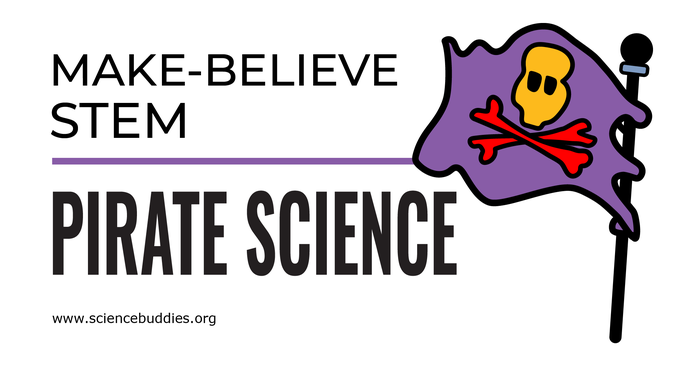 Sail the Seven Seas with Pirate Science
Ahoy, matey! Pirate-themed imaginative play may have kids walking the plank, weighing anchor, studying the night sky and the movement of the ocean, using a spyglass to watch for other ships, perusing maps, and dreaming of treasure. This set of science and engineering activities helps kids explore STEM as part of pirate storytelling.
Pirate Science: Experiment | Watch | Kits | Ask | Careers | Read
EXPERIMENT: Pirate Science Experiments
WATCH: Videos
KITS
The following Science Buddies Kit is related to the science experiments highlighted above and pirate-themed storytelling:
Pirates do a lot by starlight, but you will need a reliable
lantern
to check on things aboard ship at night. Don't get caught in the dark! With the
DIY Night-Light Kit
, you can design and build a custom night-light or lantern.
To learn about other Science Buddies Kits, see our 10 Science Kits for Summer Science Experiments and Discovery recommendations.
ASK: Questions
Use these questions to prompt conversation and reflection about the science behind the Pirate Science activities:
What are the differences between the two lenses used in the DIY spyglass?
How is a spyglass telescope similar to binoculars? How is it different from a larger telescope used by astronomers?
How is designing and building a boat similar to designing and building other vehicles?
If you were going to build a pirate ship, what features would it have and why?
How does a pirate's spyglass help make things appear closer?
CAREER: Make Connections with STEM Careers
Learn more about related science and engineering careers, like:
READ: Books
For other picture and story books you can pair with the Pirate Science and Make-Believe STEM theme, see titles like these:
For more suggestions for science-themed summer reading, see our Summer Reading List. Also, don't miss this roundup of creative STEM activities for storytelling and imaginative play.
Bookmark, Pin, or Share the Make-Believe STEM / Pirate Science Collection!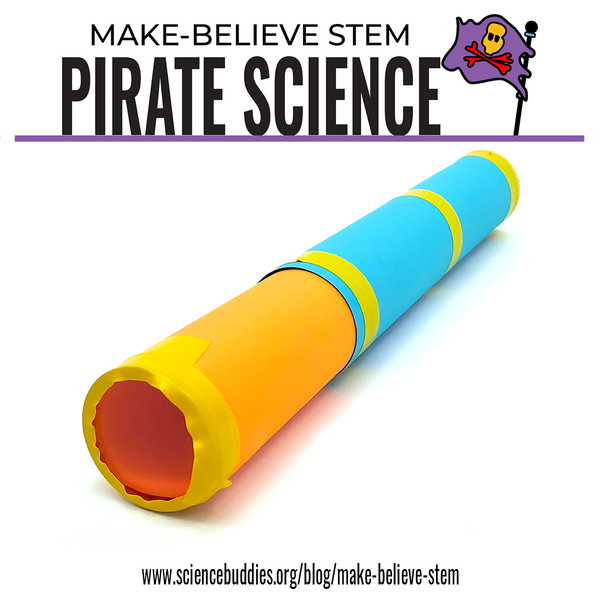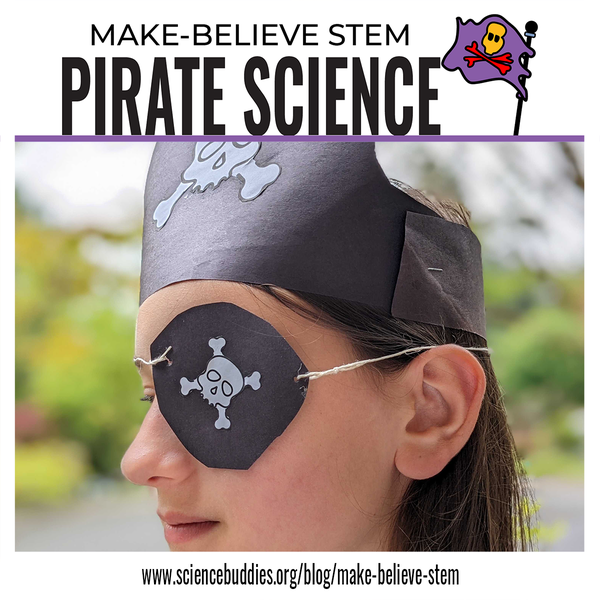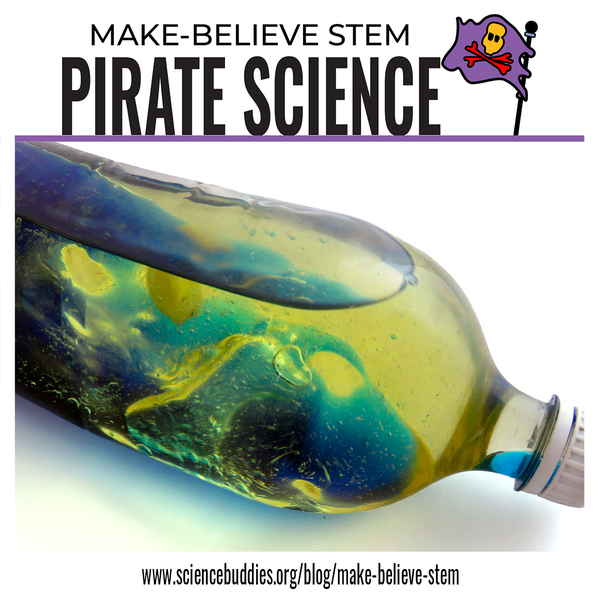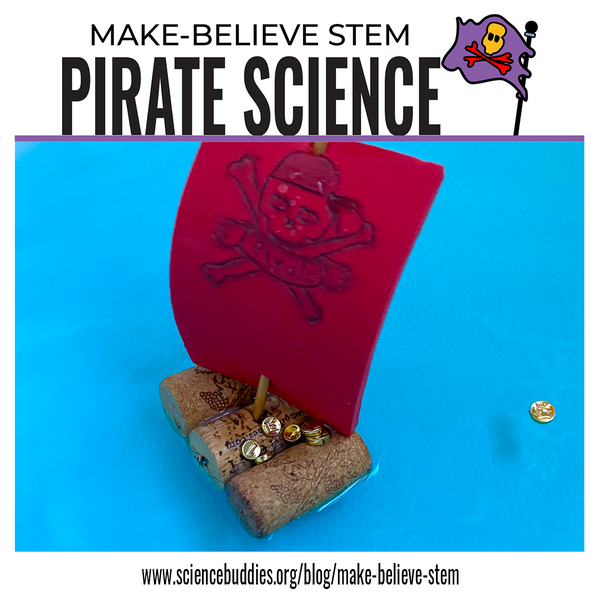 More Make-Believe STEM
This collection is part of a series of Make-Believe STEM resources at Science Buddies.
For additional resources to support connections between science and engineering and literacy, imaginative play, storytelling, visit Make-Believe STEM Science Experiments and Storytelling Activities.
Categories:
You Might Also Enjoy These Related Posts:
Explore Our Science Videos
DIY Mini Drone Part 3: Arduino Altitude Control
How to Make an Archimedes Screw - STEM Activity