Willy Wonka Science and Make-Believe STEM
Inspire students to explore science and engineering with activities that bridge the world of make believe and STEM. Fans of Roald Dahl and Charlie and the Chocolate Factory can put on their own Willy Wonka inventor hats with these activities and experiments.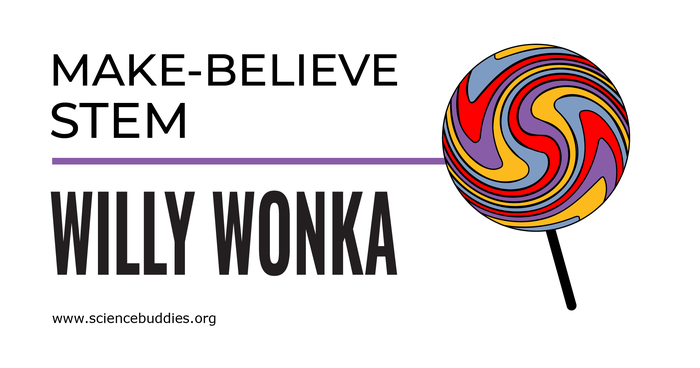 Everlasting Fun with Willy Wonka Science
For readers of all ages, Roald Dahl's Charlie and the Chocolate Factory wraps up the whimsy and excitement of science and engineering like an oversized, colorful, endlessly flavor-changing jawbreaker. When Charlie finds the final golden ticket to be one of the children invited to tour the chocolate factory, readers follow along and laugh at (or are appalled by) the other ticket holders and are amazed by the wonders of Willy Wonka's chocolate factory, where all kinds of inventive and creative flavors and candies are developed. From lickable wallpaper to a chocolate river and gum that contains all the flavors of a three-course meal, Willy Wonka's factory is full of zany creations that are fun to imagine!
This set of science and engineering activities helps kids play along, taking on the role of Willy Wonka as they use science and engineering to invent their own candies, treats, and more! What inventions will they imagine for their candy factory?
Willy Wonka Science: Experiment | Watch | Kits | Ask | Careers | Read
EXPERIMENT: Willy Wonka Science Experiments
WATCH: Videos
KITS
For students looking for a more involved science experiment or science fair project, the following Science Buddies Kits are related to the science experiments highlighted above:
To learn about other Science Buddies Kits, see our 12 Science Kits for Summer Science Experiments and Discovery recommendations.
ASK: Questions
Use these questions to prompt conversation and reflection about the science behind the Willy Wonka Science activities:
What kind of candy do you imagine creating? What flavor would it be? What color? How would you go about inventing it?
What kinds of science are involved in making candy and other tasty treats?
How is being an inventor of food items the same as being an inventor of something else, like toys? How is it different?
What qualities do you think a good (or successful) candy inventor needs?
CAREER: Make Connections with STEM Careers
Learn more about related science and engineering careers, like:
READ: Books
Roald Dahl created the imaginative story of Willy Wonka and the fantastical chocolate factory Charlie visits after finding the golden ticket. Dahl wrote a number of other popular children's books, too! In addition to Charlie and the Chocolate Factory, check out these other stories:
Making candy, food, and other tasty treats is fun! For other picture and story books you can pair with the Willy Wonka Science and Make-Believe STEM theme, see titles like these:
For more suggestions for science-themed summer reading, see our Summer Reading List. Also, don't miss this roundup of creative STEM activities for storytelling and imaginative play.
Bookmark, Pin, or Share the Make-Believe STEM / Willy Wonka Science Collection!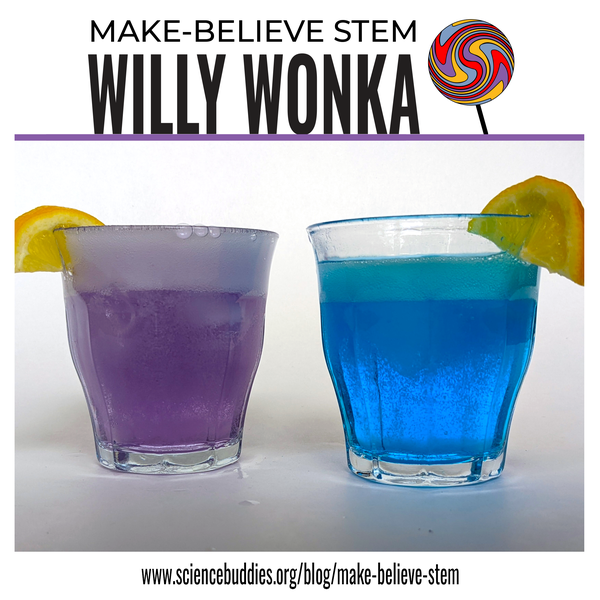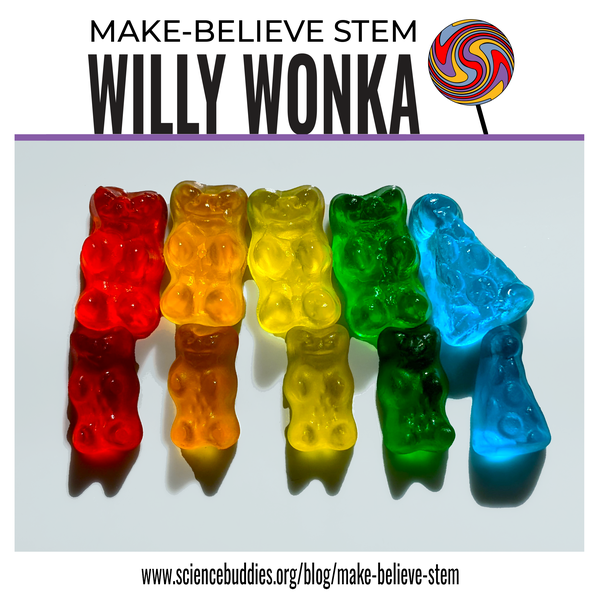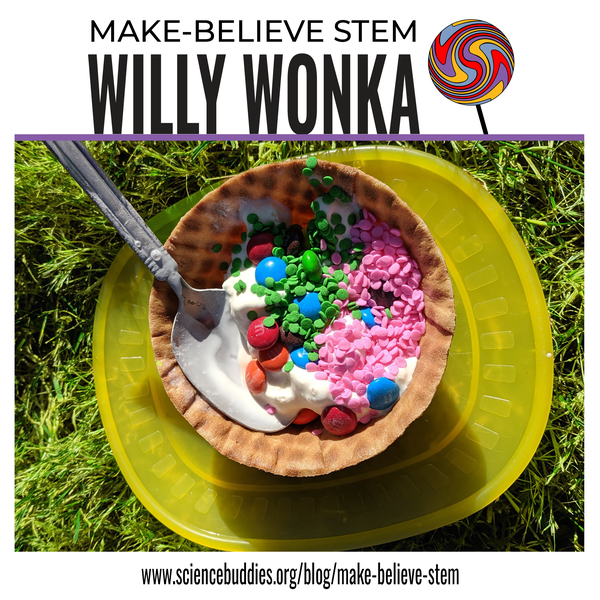 More Make-Believe STEM
This collection is part of a series of Make-Believe STEM resources at Science Buddies.
For additional resources to support connections between science and engineering and literacy, imaginative play, storytelling, visit Make-Believe STEM Science Experiments and Storytelling Activities.
Categories:
You Might Also Enjoy These Related Posts:
Explore Our Science Videos
Storm Surge Activity - Protect Houses From Waves
Design and 3D Print a Snowflake