Ninth Grade, Cybersecurity Science Projects
(4 results)
Personal messages, photos, banking information, credit card numbers, names, addresses, health records—a lot of your family's private information is stored on computers and zipping through the Internet! Cybersecurity is the act of keeping information, ranging from embarrassing baby photos to national secrets, private and viewed by only the right people.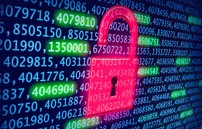 Explore Our Science Videos
See Germs! Hand Washing Science Experiment
Light-Tracking Bristlebot Instructions
Racing Drones: Does Practice Make you Faster?