New Series of Science Buddies Books
In partnership with Lerner Publishing Group, some of our most popular hands-on STEM activities are now available in book form!
For almost twenty years, Science Buddies has been developing one of the most robust libraries of hands-on science, technology, engineering, and math (STEM) projects and activities available online. Trusted by teachers and parents around the world and used by millions of students each year, Science Buddies knows a lot about making science learning fun and accessible.
With a new series of books from Lerner Publishing Group, popular Science Buddies activities are now available in themed collections that are perfect for classrooms and libraries—or for home!
Stock Your Shelves with STEM Activities!
The following Science Buddies books have been developed for readers in grades 2-5. All projects contain simple step-by-step directions, photographs, and science explanations.
Science Buddies books are available in library binding, paperback, and electronic formats. Library staff and educators can preview 30-Minute Edible Science Projects and Hack your Backyard using NetGalley.
Sparking New Interest in STEM
Making Science Buddies content available in book form is an exciting new step for Science Buddies, one that Sandra Slutz, Vice President of STEM Education says she and her team of scientists have been looking forward to for years.
"On the Internet, kids come to us because they have a school assignment, or they already have a passion for science. A book is different though. It can be seen in a store, at a library, or at someone else's home and spark a kid's interest," said Slutz. "Many of us at Science Buddies are parents, and we know the power of having a child casually pick up a book and then become totally engrossed in the pictures and possibilities. We are thrilled to be putting our science and engineering projects in that format to expose even more students to the fun of observing, experimenting, and building."
Science Buddies is excited to have partnered with Lerner Publishing Group to make engaging STEM activities available to young readers. "Lerner is committed to creating books that foster creativity, problem-solving, and a love of learning," said Adam Lerner, Publisher and CEO of Lerner Publishing Group. "We are proud to partner with Science Buddies, an organization that excels at encouraging kids to experiment, tinker, and explore the world around them."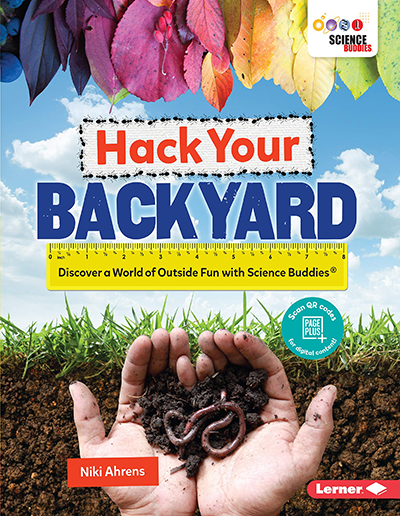 Let Us Know What You Think!
We can't wait to hear what you think about this new way to access Science Buddies materials. You can send us feedback by email to scibuddy@sciencebuddies.org.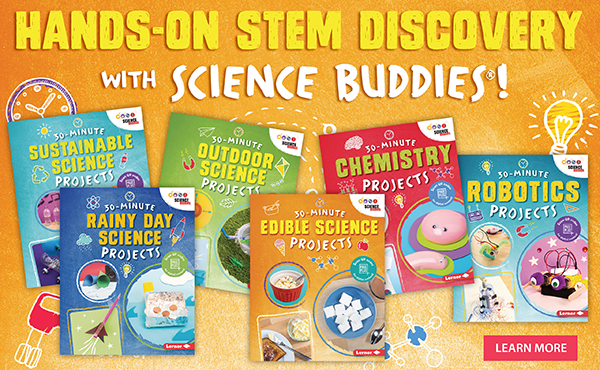 Categories:
You Might Also Enjoy These Related Posts:
Explore Our Science Videos
How To Build a Rube Goldberg Machine
Build a Simple Steerable Robot
Slow Motion Craters - STEM Activity