30 Free Picks for Fun Kid Science
These science activities are great choices for parents doing science at home with their kids during the pandemic and for teachers planning online learning activities.
Free STEM Activities!
With many kids at home due to COVID-19 school closures, we know parents are looking for engaging activities to do with kids and to help keep kids occupied (and learning).
Art and craft activities are not your only options! Hands-on science activities are often creative and combine art and innovation as students explore science, technology, engineering, and math. Science Buddies has more than 150 free science activities that offer fun, easy-to-follow, informal STEM learning for kids of all ages. These activities are short and fun to do, work for a wide range of ages, and use materials you may already have on hand.
In the list below, we've highlighted 30 fSTEM activities that would be a lot of fun at home and would also work well for for teachers interacting with students remotely.
Try one of these STEM picks at home with your kids or as part of your online or remote learning strategy:
Teachers! To learn more about how our STEM activities can be used for online learning, see Simplified STEM Activities Help Fill Gap for Online, Remote, Hybrid Learning.
Bookmark or pin this collection!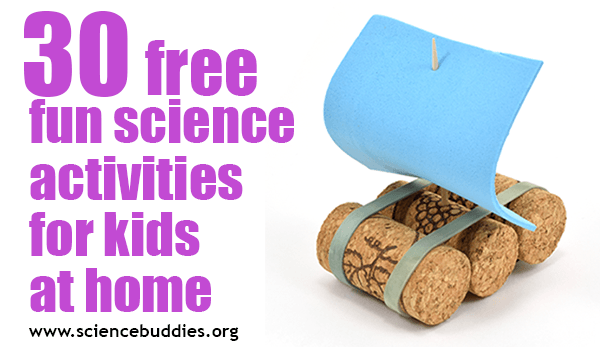 Share your story!
What activities are you using during school closures due to COVID-19? Email us at blog@sciencebuddies.org to share your story!
Categories:
You Might Also Enjoy These Related Posts:
Explore Our Science Videos
Paper Rockets - STEM Activity
Stretchy Balloons! Fun STEM Activity
How to Make Elephant Toothpaste