Unicorn Science & Make-Believe STEM
Inspire students to explore science and engineering with activities related to unicorns.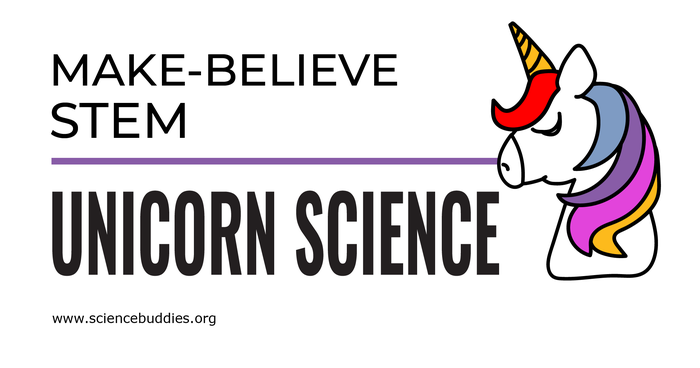 Creative Science for Unicorn Fans
This set of science and engineering activities helps kids explore STEM as part of unicorn-themed imaginative play and storytelling.
Unicorn Science: Experiment | Watch | Kits | Ask | Careers | Read
EXPERIMENT: Unicorn Science Experiments
WATCH: Videos
KITS
The following Science Buddies Kits are related to the science experiments highlighted above and unicorn-themed storytelling:
The
Bristlebot Kit
contains specialty parts for the following introductory robotics experiments:
Note: Educator lesson plans are available to explore introductory robotics with vibrobots and junkbots.
Use the
Spherification Kit
to make your own popping boba or juice-filled balls. With different colored liquids or food coloring, you can mix up a batch of boba for a tea party with your unicorn and friends!
See also: Robotics Projects, Lessons, and Activities for Teachers.
To learn about other Science Buddies Kits, see our 12 Science Kits for Summer Science Experiments and Discovery recommendations.
ASK: Questions
Use these questions to prompt conversation and reflection about the science behind the Pirate Science activities:
Why is it important to think about the "properties" you want a product to have? How is this related to science and engineering?
When building paper circuits, what is the role of the copper tape (or aluminum foil)? What does it mean for a circuit to be closed?
Does the color of food change how someone thinks it tastes? How can you use science to explore this question?
When making a balloon-powered car (or trailer), what difference does the size of the balloon make?
In a simple robot like the unicorn artbot, what makes the robot move?
CAREER: Make Connections with STEM Careers
Learn more about related science and engineering careers, like:
READ: Books
For other picture and story books you can pair with the Unicorn Science and Make-Believe STEM theme, see titles like these:
For more suggestions for science-themed summer reading, see our Summer Reading List. Also, don't miss this roundup of creative STEM activities for storytelling and imaginative play.
Bookmark, Pin, or Share the Make-Believe STEM / Pirate Science Collection!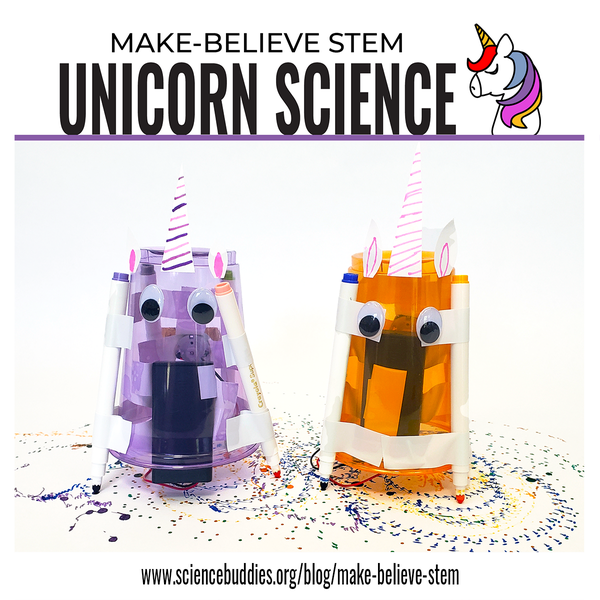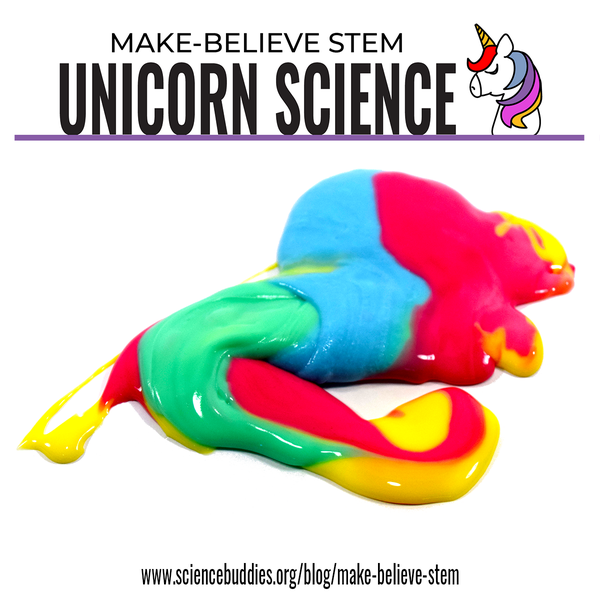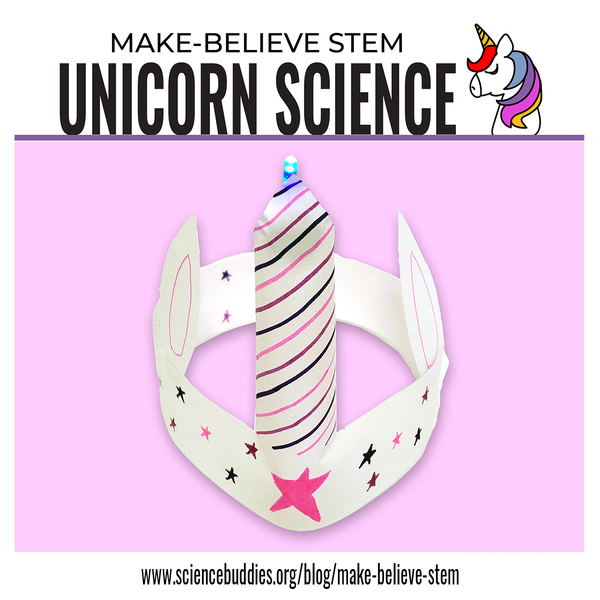 More Make-Believe STEM
This collection is part of a series of Make-Believe STEM resources at Science Buddies.
For additional resources to support connections between science and engineering and literacy, imaginative play, storytelling, visit Make-Believe STEM Science Experiments and Storytelling Activities.
Categories:
You Might Also Enjoy These Related Posts:
Explore Our Science Videos
Paper Roller Coasters - Fun STEM Activity!