Free STEM Lessons that Work Well for Remote Learning
Our free STEM lesson plans can help you plan successful remote learning instruction. Here are 12 picks for science and engineering lessons to consider right now.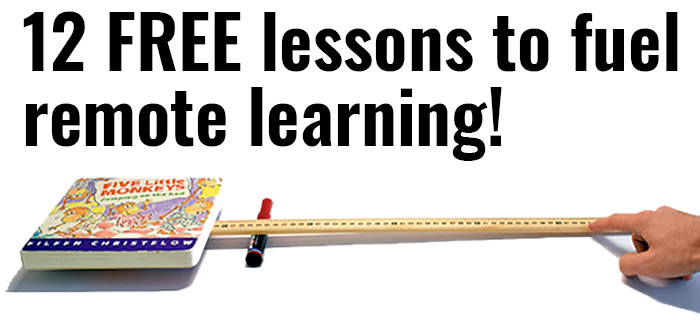 Schools in many areas remain closed due to the COVID-19 pandemic, and many schools will finish out the school year with remote learning. Students and teachers may not be gathering in traditional classrooms, but teaching students about physics, chemistry, engineering, biology, and other subjects continues.
Finding the right materials to make remote learning work for you and your students is a big part of the challenge for teachers right now. Our free STEM lessons can help!
Our lessons contain the materials you need to successfully teach science as an online learning unit. Discussion questions, step-by-step activities, STEM videos, worksheets, and reflection and assessment materials can all be used with students remotely.
12 Lessons to Try with Students at Home
The following list highlights 12 lessons for hands-on activities that may be a good fit for you and your students right now with students at home. These lessons use everyday materials your students may have available at home, like paper or aluminum foil:
Note
: to make it easy to see which lessons may be
most useful
for your planning, the following grade-level indicators have been used to indicate NGSS-alignment within each lesson:
3-5
6-8
. The indicators are for convenience only. Educators can always use the scaffolding provided and adapt lessons for use with students in other grade levels.
We encourage you to browse the full library of 90+ NGSS-aligned lessons at Science Buddies — always free.
Spark Student Interest with STEM Videos
The following videos are from lessons mentioned above. Short videos like these are a great way for students to see an overview of a lesson or hands-on activity before starting.
Our lesson plans and other resources remain free thanks to generous support from
partners and sponsors
like General Motors.
You Might Also Enjoy These Related Posts:
Explore Our Science Videos
Program Your Own COVID-19 Simulator with Scratch
Create a Painting With Genetically Modified Bacteria
The Scientific Method: Steps and Examples