Carnival STEM (Awesome Summer Science Experiments)
Check in each week at Science Buddies this summer for our Awesome Summer Science Experiments series! Each week, we'll highlight a few activities for awesome science and engineering kids can do at home. We've got a whole summer of fun STEM themes lined up for kids of all ages — for free. This week: big-top science with awesome summer science experiments that tap into the spirit of the local fair, amusement park, or carnival.
Awesome Carnival STEM
Ready for backyard, amusement park fun with science? Step right up! From carnival games to marble roller coasters, funhouse mirrors, and bottle flipping, this week's Carnival STEM experiments bring the excitement home. Add in popcorn, homemade tickets, and some prizes scavenged from around the house for a fun summer carnival experience!
The activities in Week 9 of our Awesome Summer Science Experiments series feature STEM experiments that focus on the physics of balancing, mirrors and reflection, trajectory and momentum, centripetal force, and potential and kinetic energy.
Awesome Summer Science Experiments Week 9: Experiment | Watch | Do More | Ask | Explore | Read
EXPERIMENT: Carnival STEM
WATCH: Videos
DO MORE: Raspberry Pi Projects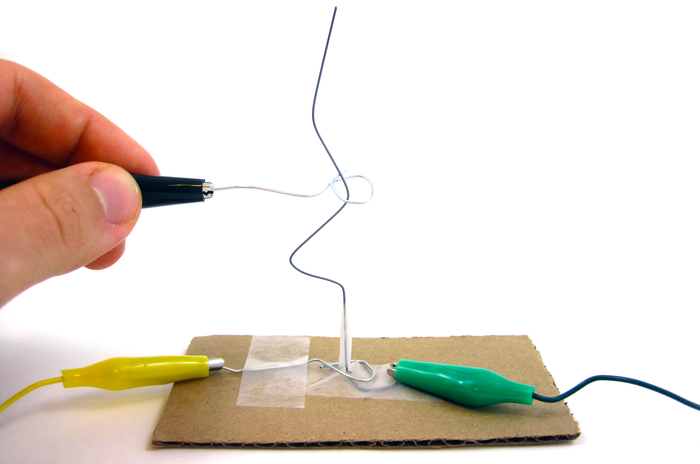 How steady are your hands? With a Raspberry Pi, kids can create and code their own interactive buzzer game and challenge friends and family to see who can complete the game fastest without triggering the buzzer! The Construct a Carnival Buzzer Game with a Raspberry Pi project is one of 8 guided activities kids can do with Raspberry Pi. After finishing the progressive learning series of activities, kids can continue coding and creating interactive projects with Raspberry Pi using the drag-and-drop Scratch interface or move on to exploring Python.
Learn more about Science Buddies Kits and see our 12 Science Kits for Summer Science Experiments and Discovery recommendations.
ASK: Questions
Use these questions to prompt conversation and reflection about the science behind this week's Awesome Summer Science Experiments activities:
What kinds of science jobs are involved in designing and building things like roller coasters or other amusement park rides?
How can physics help explain how different carnival games work?
What forces play a role in how a swinging amusement park ride works?
What types of energy can you observe in a roller coaster's path from start to finish?
EXPLORE: STEM Careers
After trying this week's summer science experiments, kids can learn more about related science and engineering careers, like:
READ: Books
Pair picture and story books like these with this week's Awesome Summer Science Experiments explorations.
For more suggestions for science-themed summer reading, see our Summer Reading List. Also, don't miss this roundup of creative STEM activities for storytelling and imaginative play.
Bookmark Awesome Summer Science Experiments Week 9: Carnival STEM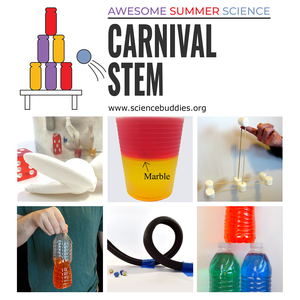 10 Weeks of Awesome Summer Science Experiments
Follow the full summer series on the Awesome Summer Science Experiments page!
Categories:
You Might Also Enjoy These Related Posts:
Explore Our Science Videos
How to Make Elephant Toothpaste
Explore the Wet Sand Effect – STEM activity