Clever Contraptions (Awesome Summer Science Experiments)
Check in each week at Science Buddies this summer for our Awesome Summer Science Experiments series! Each week, we'll highlight a few activities for awesome science and engineering kids can do at home. We've got a whole summer of fun STEM themes lined up for kids of all ages — for free. This week: awesome summer science experiments for crazy, clever contraptions kids can build and put to use.
Awesome Clever Contraptions
The activities in Week 6 of our Awesome Summer Science Experiments series feature innovative science and engineering activities that result in unique or innovative creations. Challenges like building an automaton or a Rube Goldberg machine combine creativity and engineering for an exciting hands-on learning experience. Can a straw be too tall to work? How many chain reactions can you set up in a Rube Goldberg machine? Can a solar oven really cook? These are all questions to explore this week with fun science experiments.
Awesome Summer Science Experiments Week 6: Experiment | Watch | Kits | Ask | Explore | Read
EXPERIMENT: Clever Contraptions
WATCH: Videos
KITS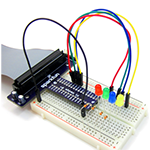 The following Science Buddies Kit fits in with this week's Clever Contraptions theme:
Program a Keyboard Piano that Lights Up: With the Raspberry Pi Projects Kit, kids build their own Raspberry Pi computer (in 30 minutes or less!) and then combine Scratch drag-and-drop programming and circuit-building to build interactive games and toys like writing a program to light up LEDs and make specific sounds when keys on a keyboard are pressed. The Electric Piano is part of a series of 8 guide activities from Science Buddies for the Raspberry Pi Projects Kit. (Note: For families that already own a Raspberry Pi, the Circuit Building Kit for Raspberry Pi is available.)
To learn more about Science Buddies Kits, see our 12 Science Kits for Summer Science Experiments and Discovery recommendations. For other computer programming experiments, see 15+ Coding Activities for Beginners and Beyond.
ASK: Questions
Use these questions to prompt conversation and reflection about the science behind this week's Awesome Summer Science Experiments activities:
What kinds of energy are used by the paper roller coaster?
What role does gravity play in whether or not a really long straw works?
How can a pantograph be put to use to solve a problem?
How is a line of dominoes set up to fall down when one is pushed over different than a Rube Goldberg machine?
EXPLORE: STEM Careers
After trying this week's summer science experiments, kids can learn more about related science and engineering careers, like:
READ: Books
Pair picture and story books like these with this week's Awesome Summer Science Experiments explorations.
For more suggestions for science-themed summer reading, see our Summer Reading List. Also, don't miss this roundup of creative STEM activities for storytelling and imaginative play.
Bookmark Awesome Summer Science Experiments Week 6: Clever Contraptions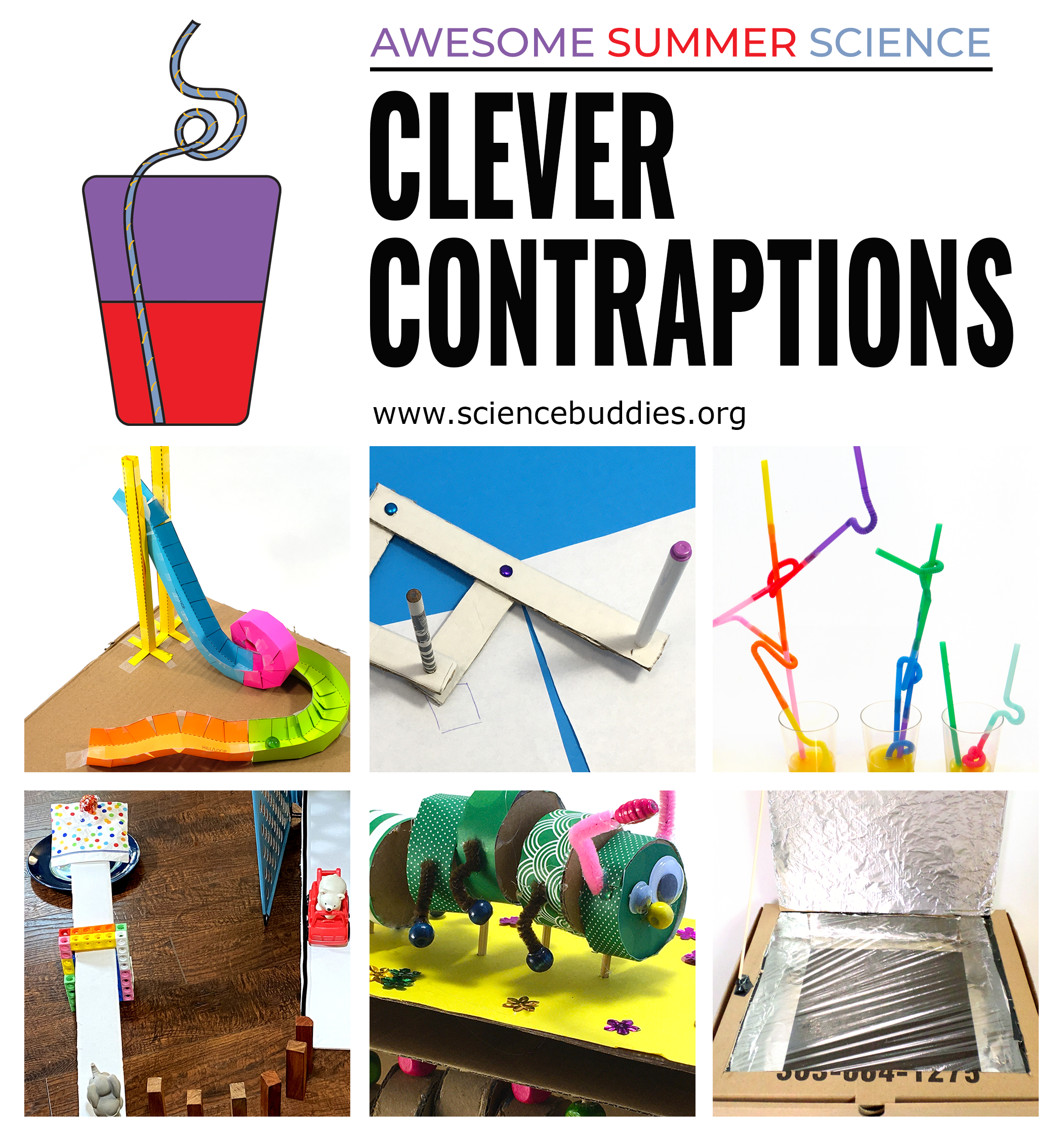 DO MORE: Keep Experimenting to Answer Science Questions!
For even more contraption-type science experiments that are awesome to do at home, see our Gadgets and Gizmos roundup from last summer.
10 Weeks of Awesome Summer Science Experiments
Week 6 - Clever Contraptions
Follow the full summer series on the Awesome Summer Science Experiments page!
Categories:
You Might Also Enjoy These Related Posts:
Explore Our Science Videos
Build a Simple Electric Motor
Marble Roller Coaster Science Project
The First Cartoon: Make Your Own Thaumatrope!