12 Engineering Design Challenges Perfect for Remote Learning
Now, while students are working from home and educators are providing STEM content via remote learning tools, may be a perfect time to spark student attention with an engineering design challenge. Engineering design challenges encourage students to brainstorm, design, build, test, problem solve, troubleshoot, tinker, innovate, and iterate. Try one of these free challenges to get kids started on an engineering design project.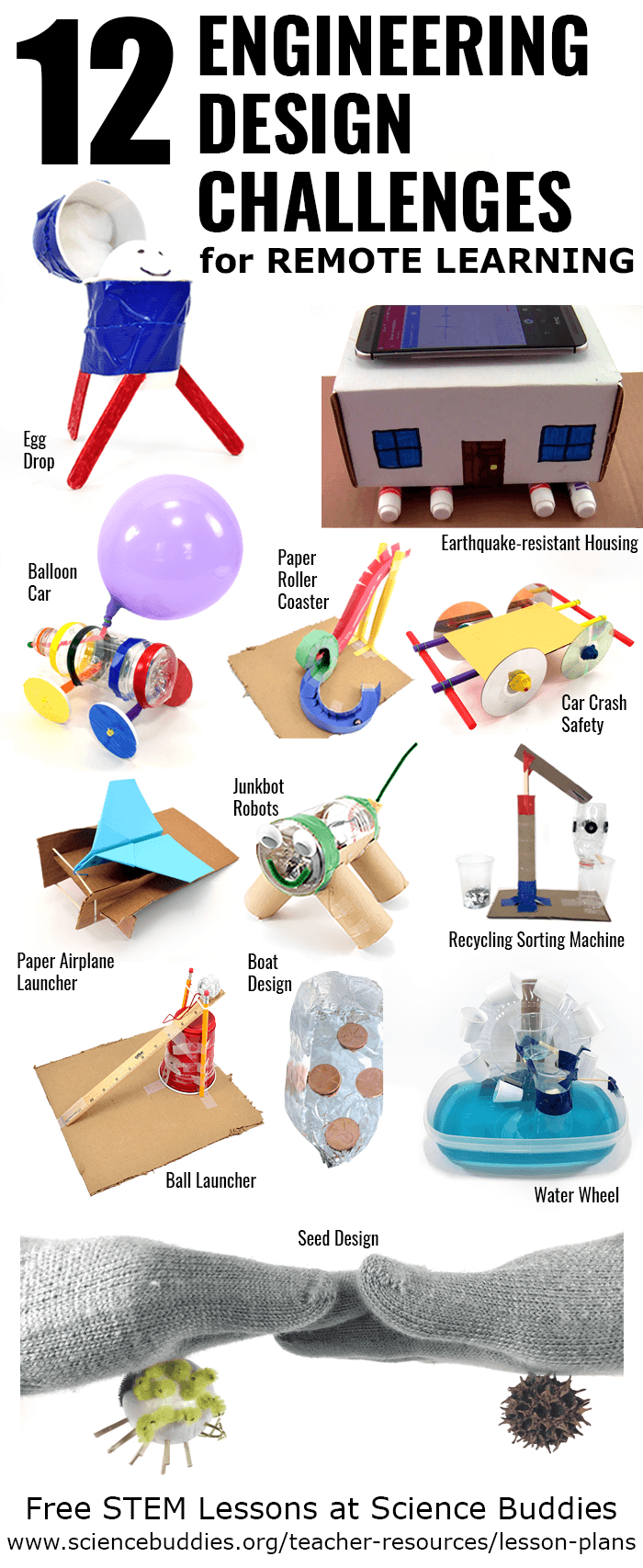 Engineering Challenges are Great for Home or the Classroom!
Remote learning doesn't have to mean kids miss out on all of the fun, hands-on instruction they would have gotten in the classroom! Engineering design challenges are a great way to spark interest in STEM with students at home. With a "build it" theme running throughout, design challenges like the ones listed below encourage students to use the engineering design process to brainstorm, design, prototype, test, and then make changes to continue a cycle of improvement and iteration.
Students doing engineering design challenges have the opportunity to create and innovate as they work on projects that often have real-world significance or context. As part of the process of designing, testing, and iterating, design challenges enable and encourage students to practice problem solving and troubleshooting, too.
Most of these design challenges use simple materials (like paper and recycled cardboard), which makes them good choices during school closures.
Additional Engineering Activities
For additional insight into the importance of teaching engineering design and problem-solving skills as part of your remote learning curriculum, see Why the Engineering Design Process Is More Important Than Ever. and from DiscoverE.
You Might Also Enjoy These Related Posts:
Explore Our Science Videos
Separating Iron Filings from Sand
Squishy Circuits Introduction
Light-Tracking Robot: BlueBot Project #2