Spooktacular Halloween Science Projects
Science Buddies has great hands-on science projects and activities that tie in with spooky Halloween fun. Whether you are looking for a project related to candy or costumes or Halloween-inspired electronics and robotics, we have suggestions for student STEM that can help turn an ordinary October day in science class into something spooktacular!

Ten Plus Halloween STEM Science and Engineering for K-12 Students. Hands-on STEM with Science Buddies. www.sciencebuddies.org
Halloween Science for K-12 Students
To spark Halloween-themed science experimentation or discussion, see the following projects and activities:
Blood Clotting to the Rescue: How to Stop Too Much Blood from Flowing: students learn about human biology and coagulation while getting hands-on using spherification to make "balls" that stand in for blood in the project.
Build a Brushbot: use assorted chunky cleaning brushes to explore basic robotics with a brush head vibrobot. (See our Halloween-inspired student example.)
Build a Gumdrop Geodesic Dome: explore math, science, and engineering by building a geodesic dome from candies and toothpicks. (See our Halloween spin on this project with candy corn gum drops.)
Electric Play Dough Project 1: Make Your Play Dough Light Up & Buzz!: experiment with introductory circuits using insulating and conducting doughs and LEDs. (See Electronics and Play Dough: Fun, Tactile Family Science for our Halloween spin on this introductory electronics project.)
Explore Glow-in-the-Dark Water! : use tonic water, bleach, and a black light to make the tonic water glow.
Exploring Mummification with Hot Dogs: what can you learn about ancient Egypt and science from a hot dot? The end result may be creepy and gross, but kids love it! (Note: this project takes several days of wait-time to complete, but students will love the cool factor of knowing that something is mummifying in a box somewhere in the room!)
How Bright Is Your Glow Stick? Measure It!: match up popular glow sticks with a chemistry and electronics project by building a simple device to measure the intensity of light produced by glow sticks and other glow-in-the-dark materials.
Transform Drinks Into Semi-Solid Juice Balls That Pop in Your Mouth: depending on the color of the beverage used, juice balls can easily be part of a brains- or guts-inspired Halloween treat... that they can eat! (See our hands-on test for an up-close look at the juice balls experiment.)
LED Dance Glove: Get the Party Started with Your Own Interactive Light Show: create a glove (or other piece of clothing) with a wearable light-up circuit for science they can really see in the dark! (See our hands-on write-up for an example of a light-up skeleton cat patch. This science project makes for a great, creative, hands-on science experiment. Students walk away in the end with something they can wear.)
Make an Alka-Seltzer Powered Lava Lamp: make a fun non-electric lava lamp with the help of the fizzing power of Alka-Seltzer®.
How to Turn a Potato Into a Battery: explore battery basics using potatoes or other vegetables in this introductory electronics project. (See our Halloween-inspired pumpkin and squash battery experiments.)
More Halloween STEM
For other spooky ideas to pair hands-on science with Halloween, see:
Pin this collection: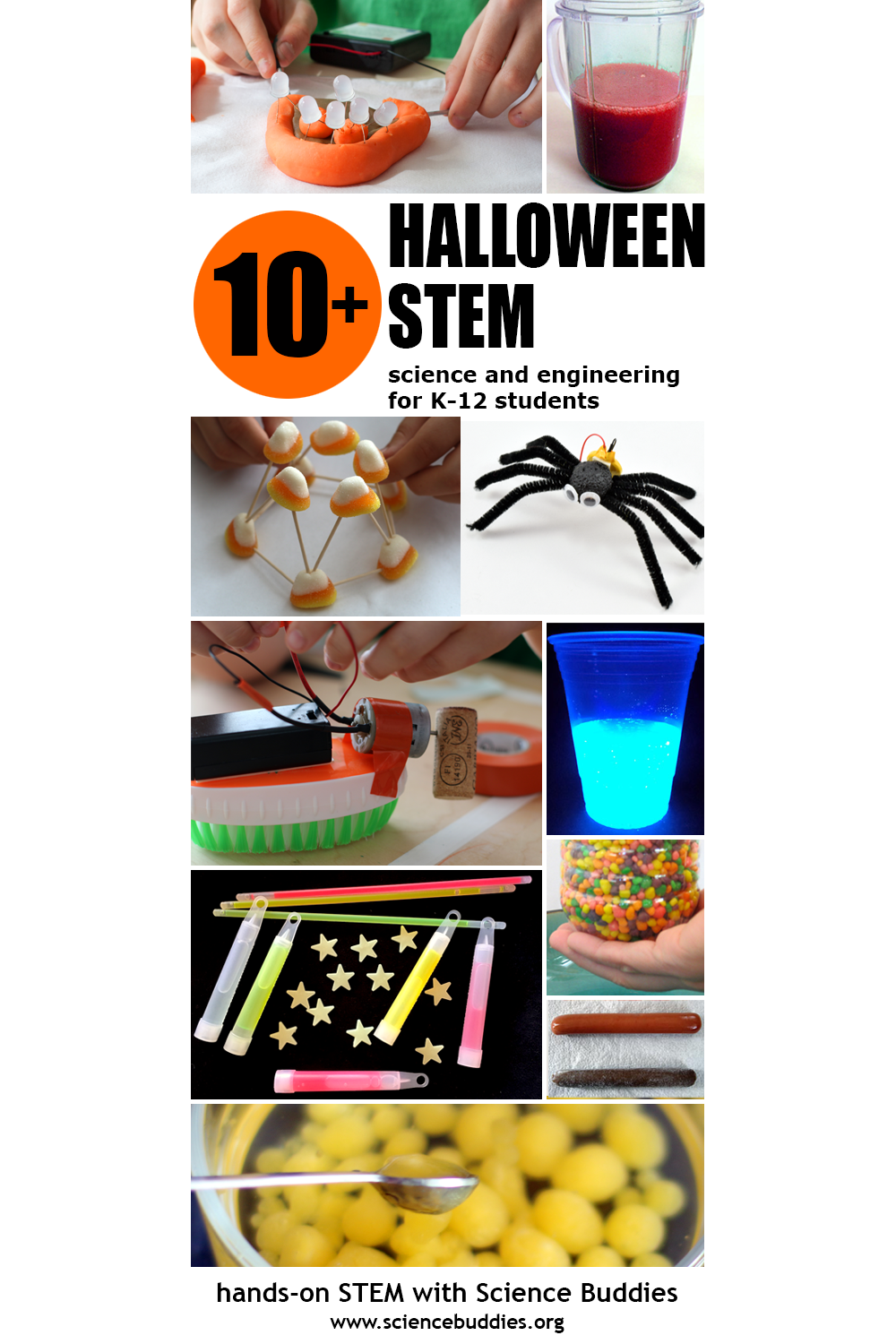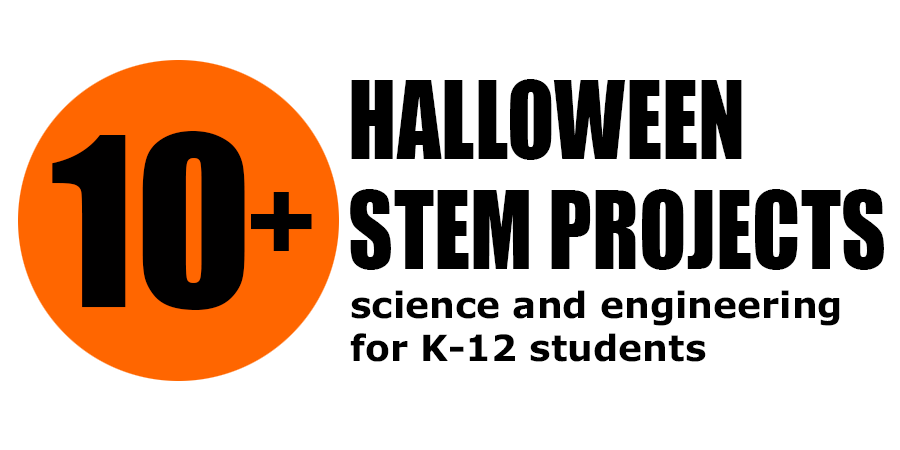 Categories:
You Might Also Enjoy These Related Posts:
Explore Our Science Videos
How to Make Elephant Toothpaste
How can air pressure prevent leaks?