3 STEM Projects for Valentine's Day
Put Valentine's Day-themed candies to use in science class with one of these fun hands-on STEM activities.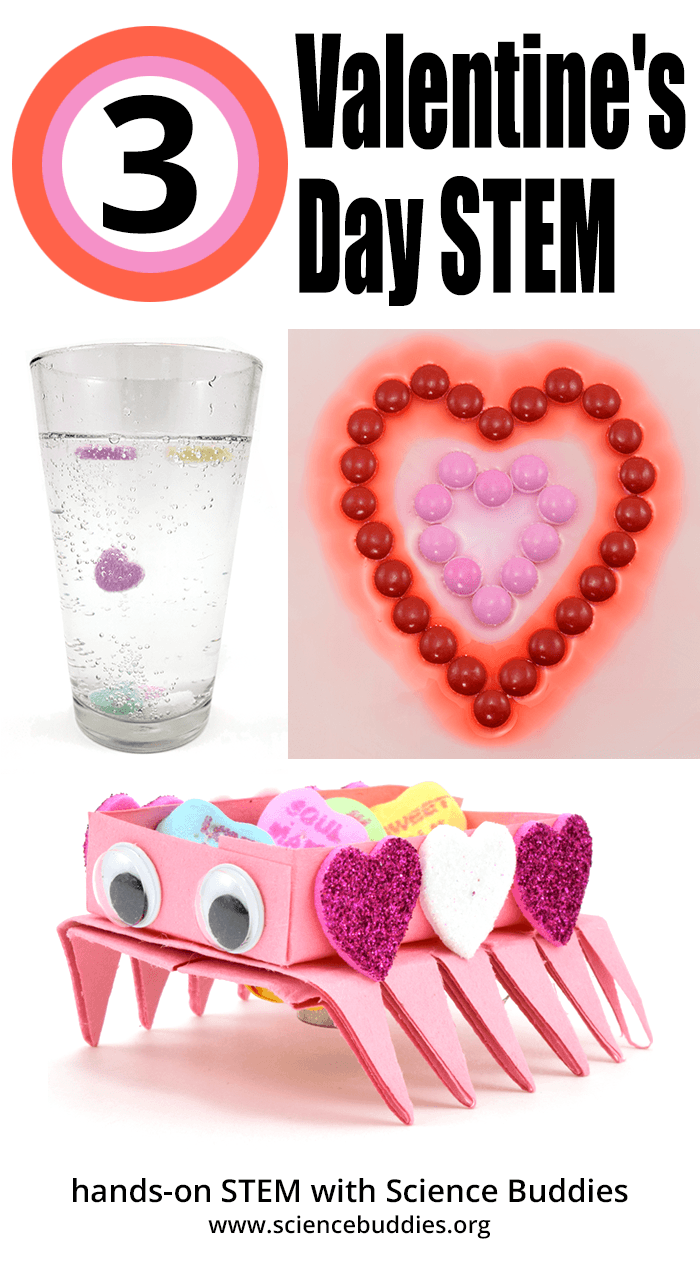 Conversation hearts, candies, and a robot that delivers!
It is easy to give a Valentine's Day spin to hands-on science and engineering activities with students. Candies in Valentine's Day colors work well for a range of science projects, and many engineering projects can be recast for Valentine's Day by making colored papers, tape, and craft materials available. For liquid-based projects, add a few drops of red or pink food coloring to add Valentine's spirit.
Three STEM Projects for Valentine's Day
Plan ahead for a fun Valentine-themed science exploration with one of these science and engineering activities:
For even more great hands-on science projects and activities for Valentine's Day, see 12 Valentine's Day STEM Activities and 10+ Valentine's Day Candy Science Projects.
See These STEM Activities in Action
The videos below demonstrate these science activities. If it isn't possible to get hands-on with these STEM activities next week, viewing and discussing the videos can still bring a bit of Valentine's Day into your STEM conversations! (Tip! Google Classroom teachers can assign this post for each access to the three videos.)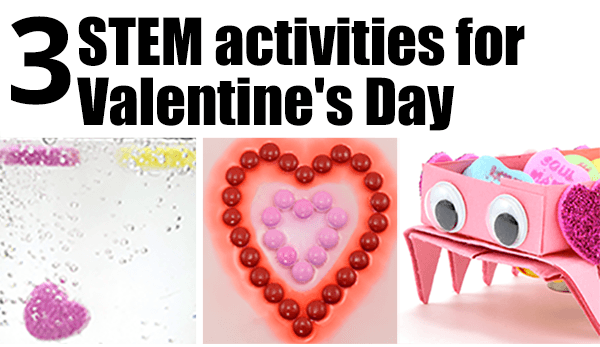 Categories:
You Might Also Enjoy These Related Posts:
Explore Our Science Videos
How to make an anemometer (wind speed meter)
DIY Glitter Surprise Package with a Simple Circuit