Kitchen Concoctions! (Awesome Summer Science Experiments)
Check in each week at Science Buddies this summer for our Awesome Summer Science Experiments series! Each week, we'll highlight a few activities for awesome science and engineering kids can do at home. We've got a whole summer of fun STEM themes lined up for kids of all ages — for free. This week: awesome summer science experiments in the kitchen!
Awesome Kitchen Science Concoctions
Head to the kitchen this week for science you can eat! Many of the activities featured this week involve the science of freezing and the role salt plays in making favorite summer treats like ice cream. There is a good bit of shaking going on to turn simple ingredients into yummy foods, too. For kids planning a lemonade stand, exploring the relationship between taste and color and whether or not things can be too sweet or sour can be a lot of fun.
Awesome Summer Science Experiments Week 2: Experiment | Watch | Ask | Explore | Read
EXPERIMENT: Kitchen Science Activities
WATCH: Videos
ASK: Questions
Use these questions to prompt conversation and reflection about the science behind this week's Awesome Summer Science Experiments activities:
EXPLORE: STEM Careers
After trying this week's summer science experiments, kids can learn more about related science and engineering careers, like:
READ: Books
Pair food-themed story and chapter books like these with this week's Awesome Summer Science Experiments explorations.
Picture and Early Reader Books
Middle Readers
For more suggestions for science-themed summer reading, see our Summer Reading List. Also, don't miss this roundup of creative STEM activities for storytelling and imaginative play.
Bookmark Awesome Summer Science Experiments Week 2: Kitchen Concoctions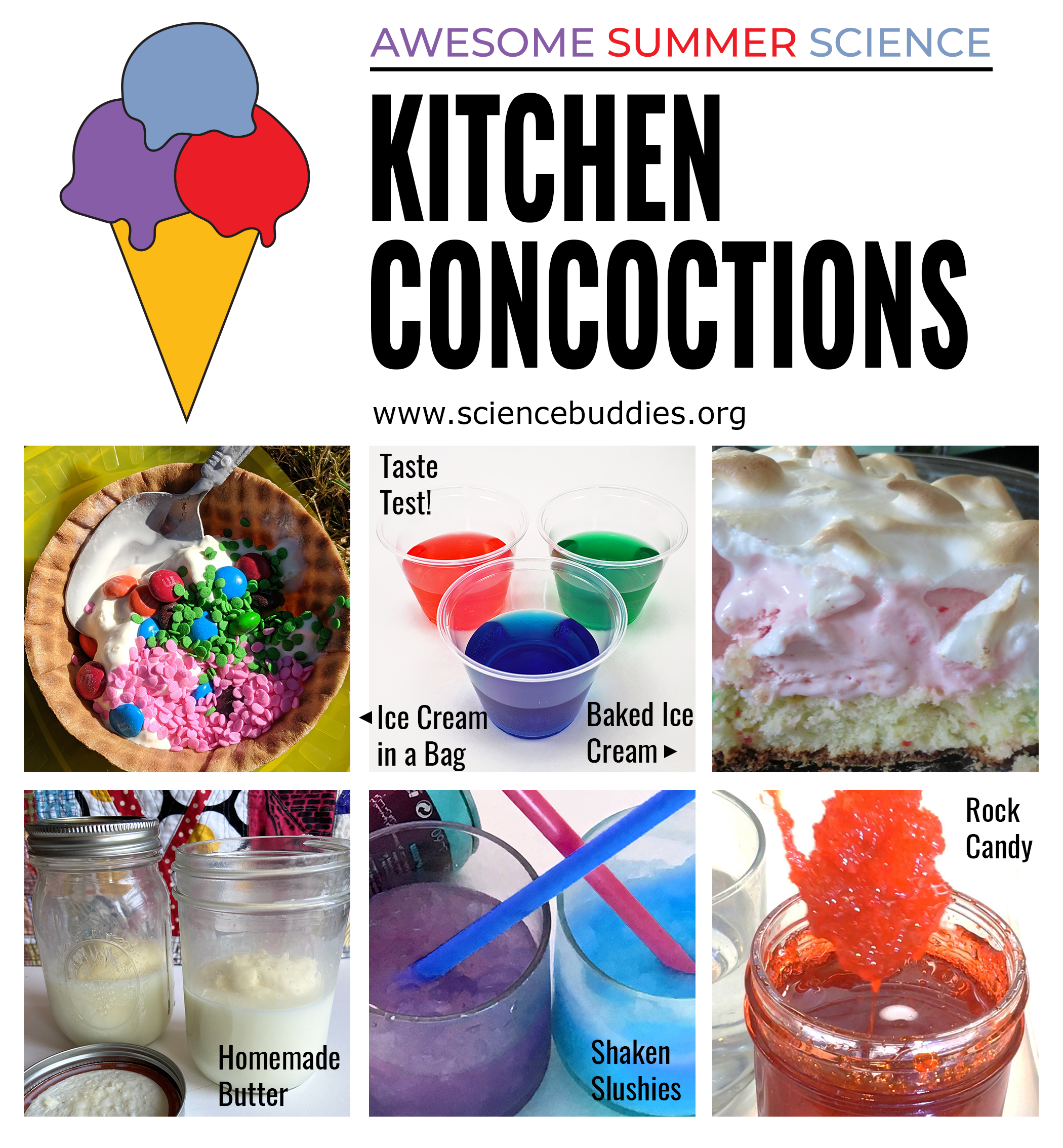 10 Weeks of Awesome Summer Science Experiments
Follow the full summer series on the Awesome Summer Science Experiments page!
Categories:
You Might Also Enjoy These Related Posts:
Explore Our Science Videos
Make a Self-Starting Siphon
DIY Mini Drone Part 3: Arduino Altitude Control